Happy April!
I'm off to my Wednesday grade 1 class tomorrow which means I'm bringing in a new poem for the children to learn.
Even though I have a variety of April poems, I decided to look for something new and simple.
Here's what I found!
Isn't it sweet?
And the colourful picture is from MyCuteGraphics.com.
In the freebie (you can download further down) I've included the version you see above, plus a black/white equivalent. This prints out on letter-sized paper and is perfect if your kids have a poetry duotang.
But I also created a colour and black/white version that works well if you have a poetry exercise book, as we do. Essentially it's just a slightly smaller version of what you see above, but the poem and picture are meant to be cut out separately and then glued into the facing pages of an exercise book.
You know, now that I'm typing this I'm not even sure if they're called exercise books in countries other than Canada. But I'm talking about these little books below. They come in half & half, plain or fully lined.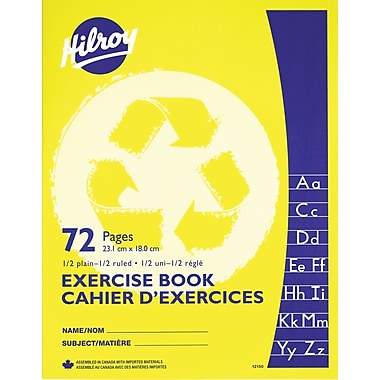 Be sure to click on over if you're looking for
more April poems
.
If you're planning ahead, I also have
lots of May poems
.
And don't forget to check out the
Easter Round-Up post
because I've also linked to several Easter poems.
Thanks for stopping by!